Improve your energy saving tremendously.
A specific microcomputer is integrated to upgrade our original control technique and energy-saving performance. What's more, the tempe rature display has been redesigned for easier readability.

The internal fan motor and condenser fan motor are now DC-powered.
This means the motor speeds can be well controlled for better p ower saving.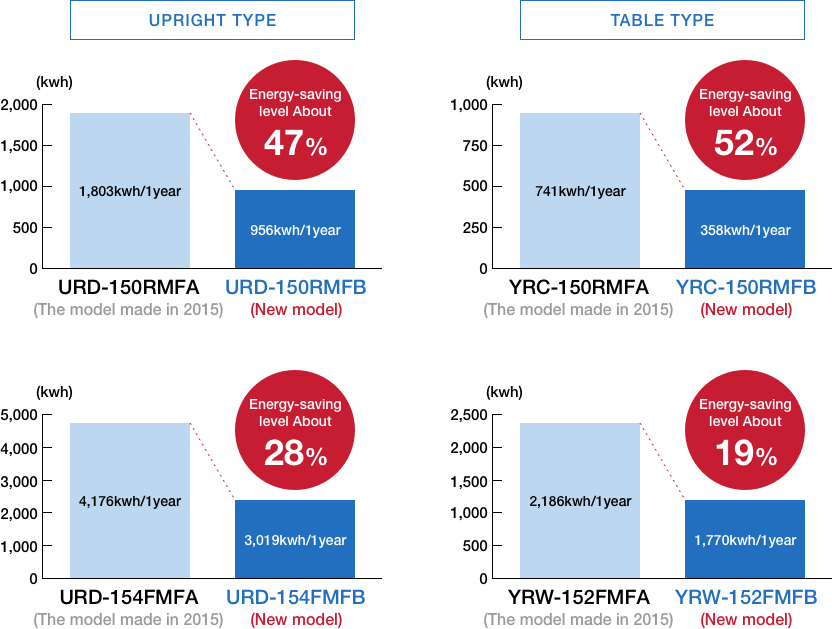 Measuring conditions : Outside air temperature at 30℃, humidity at 60%, supply power at 220V/50Hz, unloaded, thermostatic control with 3℃ for refrigeator and -20℃ for freezer.